Description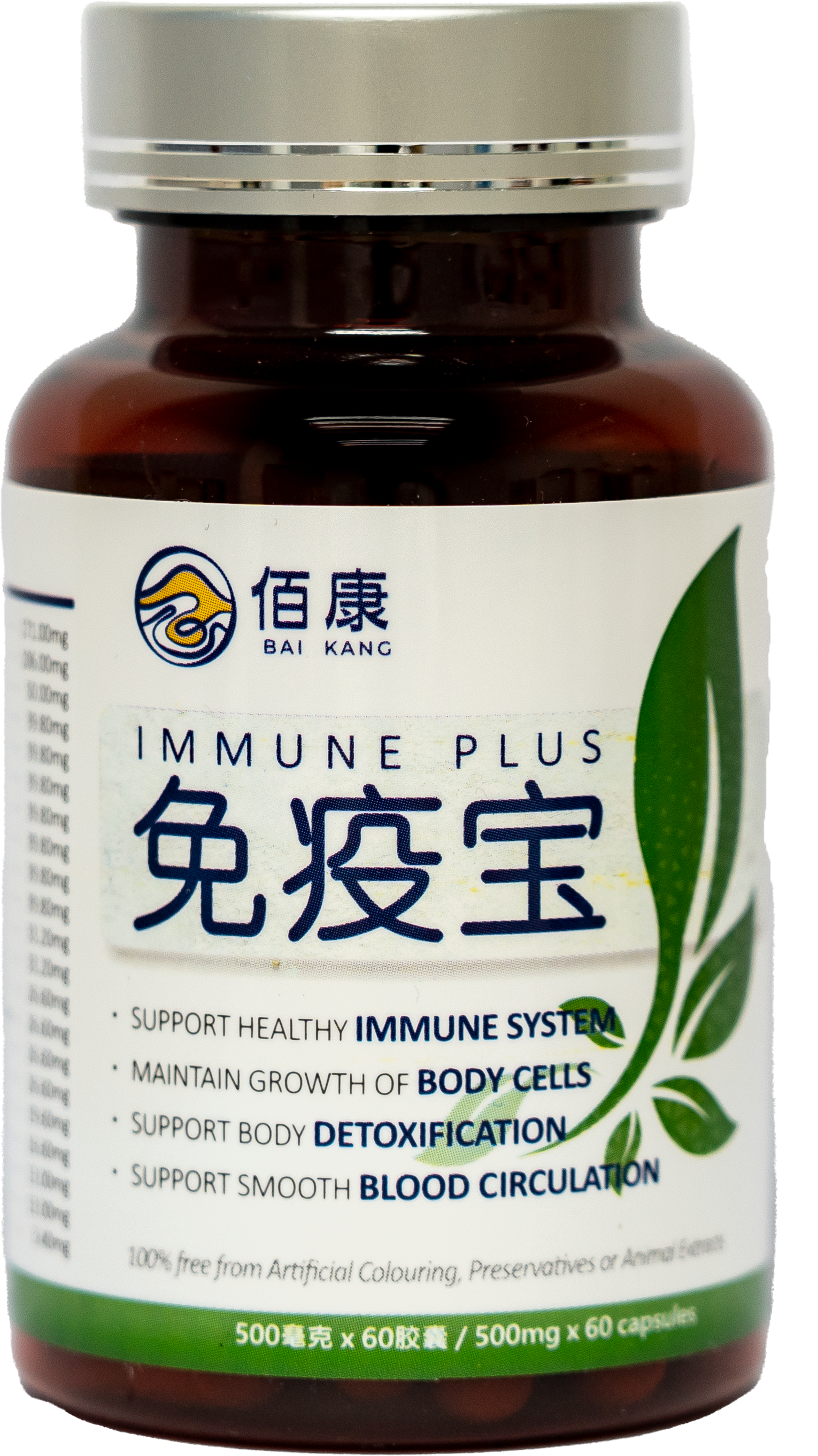 Combining carefully harvested and processed herbs help your immune system to remain healthy and to function optimally. These herbs help support normal immune cell function, providing you with the right balance of health.
Content:
60 capsules
Ingredients:
Herba Andrographis 39.80mg, Herba Scutellariae Barbatae 39.80mg, Radix Angelicae Dahuricae 39.80mg, Radix Glehniae 39.80mg, Radix Notoginseng 39.80mg, Rhizoma Sparganii 39.80mg, Massa Medicata Fermentata 33.20mg, Semen Pruni 33.20mg
Herba Dianthi 26.60mg, Pseudobulbus Cremastrae Seu Pleiones 26.60mg, Radix Linderae 26.60mg
Semen Persicae 26.60mg, Sargassum 19.60mg
Radix Aucklandiae 16.60mg, Fructus Gardeniae 13.00mg, Radix Stemonae 13.00mg, Borneolum Syntheticum 3.40mg
Suggested use:
Twice a day, 2 capsules each time or as recommended by the physician.