QI'NERGY TUINA
TCM Massage Programme
QI'NERGY TUINA
TCM Massage Programme
WHAT IS TCM TUINA? 
Tuina is a traditional chinese medicine (TCM) treatment with more than 2,000 years of history. It is used to relieve pain, which is caused by blockage of qi and/or blood, through releasing the qi in the meridians. TCM Tuina  helps improve blood circulation in the meridians, thereby enhancing the organs' health and body wellness.
OUR SIGNATURE QI'NERGY TUINA
Our hybrid Qi'Nergy Tuina combines the best of TCM and Western Medicine principles to deliver rejuvenation and improved well-being. It achieves an accelerated healing effect by integrating traditional tuina and meridian acupoints with Western scientific methods of myofascial release and radiofrequency energy.  Its electrical, heat and kinetic energy can push the Qi through by unblocking, energising and improving the flow of Qi.  By applying the medical concept of complex muscle structure and harnessing the latest medical technology, we can pinpoint the source of pain to provide effective pain relief and a balanced state of health.
Some of the techniques employed include acupressure along specially identified acupoints, myofascial release massage, stretches, reflexology and joint rotations. Our proprietary fully integrated Western and Eastern physical therapy strokes achieve a seamless harmony of Yin and Yang energy.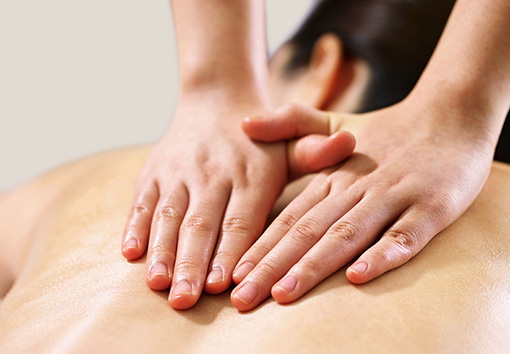 What Are The Benefits of Qi'Nergy Tuina?
The treatment technique involves unblocking the meridian acupoints to rebalance the body's qi and stimulate blood flow for ache and tension relief. Low-level radiofrequency is used to reduce inflammation while stimulating tissue regeneration.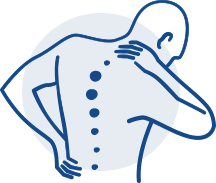 Pain Management
Helps relieve acute, chronic and recurring aches and pain on muscles or at joints in any part of the body.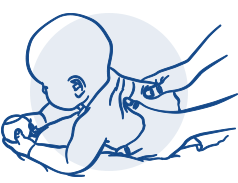 Paediatric Conditions
A safe and gentle alternative for children to treat common digestion and respiratory issues. It also helps boost the child's immune system.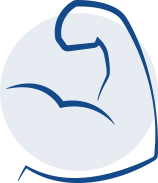 Overall Wellness
Helps to improve sub-health conditions such poor memory, fatigue, insomnia
and stress.
How Is This Treatment Done?
Step 1:
Meridian acupoints and myofascial trigger points are applied with broad strokes to remove blockages and soothe the stiff muscles.
Step 2:
Radiofrequency energy is used to accelerate soft tissue repair, reduce inflammation, and improve the healing of the affected areas.
How Will I Feel During The Treatment?
Qi'Nergy Tuina massage involves gliding, kneading, rocking, pulling, friction, rolling, and deep finger pressure – all designed to relieve tension from the deepest layers of your muscles and connective tissues – leaving you feeling energized, relaxed, and pain-free.
There will be warmth generated from the radiofrequency waves entering the surface of the skin into the muscle layer.  In an unlikely event of increased heat distribution over an uneven surface of the body, the heat may feel unpleasant momentarily. 
How Will I Feel After Qi'Nergy Tuina?
Patients generally feel their body's tightness and tension eased. Some may experience mild soreness at their pain points, which will resolve on its own very quickly.
How Often Should This Treatment Be?
It is recommended to undergo Qi'Nergy Tuina once or twice a week or as prescribed by our physician.
FOR FIRST TRIAL ONLY
Consultation + Qi'Nergy Tuina (45mins)
$78* only.
*T&C applies
BOOK AN
APPOINTMENT 
WITH US TODAY.